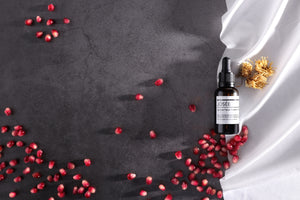 Handmade Organic Skincare
Our organic skincare cosmetics are handmaded with heart.  It is chemical-free, paraben-free, fragrance-free and cruetly-free.  It is suitable for sensitive skin, pregnant and children.  It ranges from cleanser, toner, serum, moisturiser to baby skincare.  Buy organic cosmetics online now!
Explore Skincare
Luxury Niche Perfume
Perfumes are cruelty-free, paraben-free and phthalates-free. We provide a highest quality perfume with rare natural ingredients in Grasses and best in origin. We order to made each bottle by hand and also handmade the preserved flower decoration.  Products range from perfume, candle, diffuser, body lotion to bath products.
discover fine fragrances
Oud Fairies New Fragrance
---